Oliveda

I69 Mouth Oil Balancing Lavender 200ml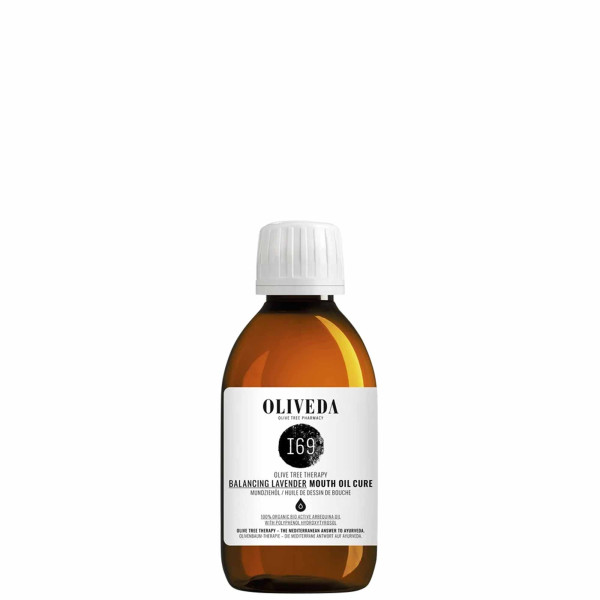 Oliveda

I69 Mouth Oil Balancing Lavender 200ml

€184.75 * / 1 Liter

Prices incl. VAT plus shipping costs

Order number: 7640150561247

Ready to ship today,
Delivery time appr. 1-3 workdays

Oliveda

I69 Mouth Oil Balancing Lavender 200ml

Body, mind and soul are balanced and detoxified - in just 12 minutes a day! The fine Arbequina oil binds pollutants that have accumulated overnight in the oral cavity and frees both it and the body from them. Bleeding gums and plaque on the tongue and teeth are reduced and receding gums quickly regain their balance. After 2-3 weeks, the complexion shines rosy-fresh and the skin appears finer-pored. In addition, the fat metabolism is stimulated and improved, the cholesterol level is demonstrably lowered. The teeth also regain their natural whiteness and begin to shine again. The unique interplay between the olive tree polyphenols hydroxytyrosol and oleuropein, with balancing lavender, forms an ideal synergy.

Every morning, before brushing your teeth, place a tablespoon in your mouth for 8-12 minutes and drag and move the oil back and forth between your teeth and in the roof of your mouth. It must be in constant motion during this time. Then put the oil in a Kleenex and dispose of it.
Shipping, returns & packaging
Your order is ready for shipping within 24h
Secure shipping with DHL and FEDEX
Fast delivery to all EU countries and many other countries worldwide
Belladonna Beauty Deals
The current free articles. Please select on the shopping cart page
Ratings
Write an evaluation
Evaluations will be activated after verification.