Angel Minerals

Mascara Black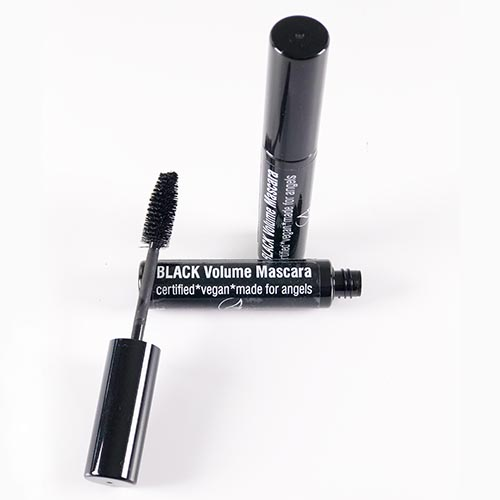 Angel Minerals

Mascara Black

Angel Minerals

Mascara Black

The vegan mascara have a clear definition and look completely natural. Made in Germany.
They have two sensational features:

1. you do not need intensive cleaners to clean them. A cotton pad with warm water is enough to remove the ink. Nevertheless, it does not run down with every wet approach - be it tears, sweat or rain. I've been testing them for months and I'm thrilled.

2. You can apply them during the day without crumbling down what is already on the eyelashes. This is especially cool if you would like to have a stronger assignment for your free time or the evening.

Which neither of them can:
They are not completely waterproof because they are natural products and do not contain silicones.
Shipping, returns & packaging
Your order is ready for shipping within 24h
Secure shipping with DHL and FEDEX
Fast delivery to all EU countries and many other countries worldwide
Belladonna Beauty Deals
The current free articles. Please select on the shopping cart page
Ratings
Write an evaluation
Evaluations will be activated after verification.