The Organic Pharmacy Jasmine Night Conditioning Spray 50 ml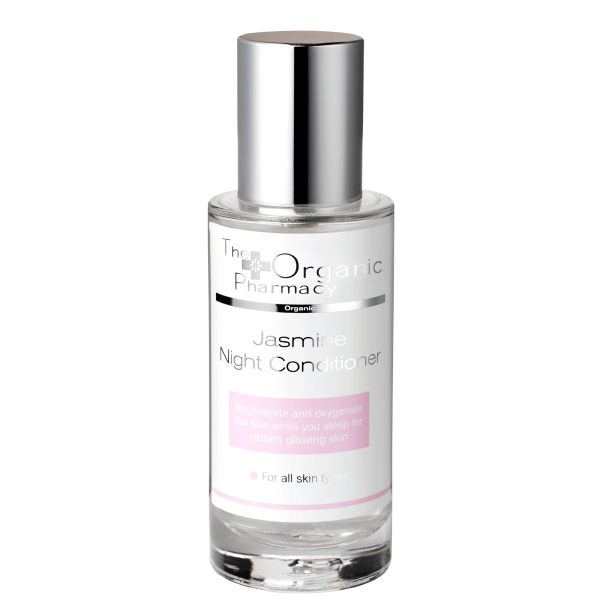 particularly suitable for

€99.90 * / 100 ml
Prices incl. VAT plus shipping costs
Order number: 5060373520029
Ready to ship today,
Delivery time appr. 1-3 workdays
The Organic Pharmacy
Jasmine Night Conditioning Spray 50 ml
A spritz to use at night in conjunction with Antioxidant Serum and Antioxidant Gel.
All skin types. Sleep is time of regeneration, elimination & rejuvenation. Jasmine Night Conditioner was specially developed to be used instead of moisturisers at night in conjunction with Antioxidant Face Firming Serum and Antioxidant Face Gel. The King and Queen of oils, Jasmine and Rose, blend beautifully together to balance the masculine & feminine. The power of Jasmine increases at night and so Jasmine has an affinity for night time. The outcome: radiant, vibrant skin that glows. Jasmine Night Conditioner balances the skin, regenerates and oxygenates the skin. Aids repairing and regeneration of skin at night time
Application:Suitable for use in the evening. After Cleansing with Carrot Butter Cleanser, spritz face, neck & décolleté with Jasmine Night Conditioner. While skin is still damp mix 2 drops Antioxidant Face Firming Serum with 4 drops of Antioxidant Face Gel and apply.
Key Ingredients:
Jasmine: Well known for its stress relieving action.
Aloe: Helps boost collagen.
Rose: To purify and strengthen.
Witch Hazel: Has a wonderful astringent and toning action.
Rose water: Pure first distillate Rose Water from our tiny village in Iran.
Oxygen 6c: Homeopathic remedy form of pure oxygen to improve the oxygenation of the skin.
particularly suitable for