Primavera Gift Set Easy Learning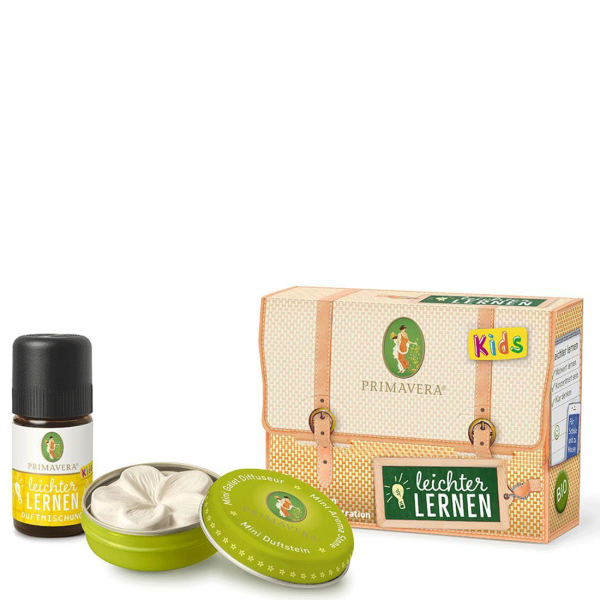 Prices incl. VAT plus shipping costs
Order number: 4086900446007
Ready to ship today,
Delivery time appr. 1-3 workdays
Primavera
Gift Set Easy Learning
Fragrance mixture to support the ability to concentrate and learn. The lemony-fresh composition of 100% natural essential oils was developed for the requirements of today's school and learning everyday life.
With its motivating, concentration-promoting scent, this scent mixture is the perfect companion for learning at the desk.
If this fragrance is used during learning, what has been learned can become more firmly anchored. As soon as the scent is in the air again, it is easier to retrieve what you have learned.
Lemon | The clear scent of the lemon stimulates concentration and helps you to think clearly.
Grapefruit | The fruity-tart grapefruit gives motivation and helps you to take new action.
Orange | Orange fragrance spreads good mood and balances to approach new tasks calmly.
Gift set consisting of Lighter learn scent mixture 5 ml and a mini scent stone in the Primavera jewelry box.