Frosch

Hot water bottle eco 2.0 L woven fabric "Peru"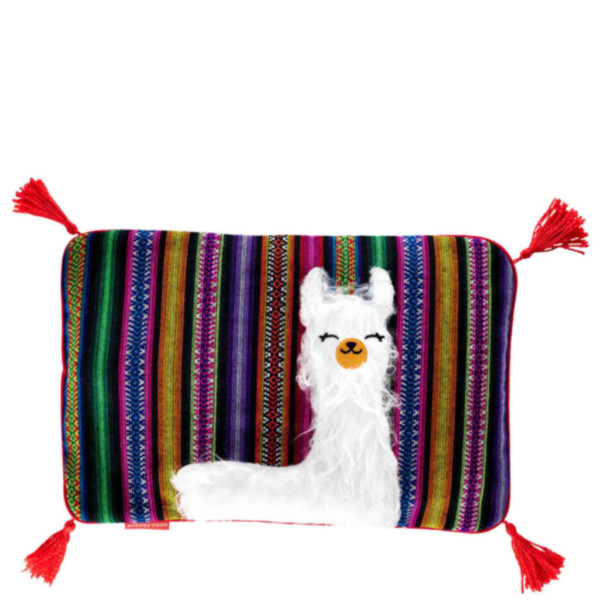 This product is currently not available.
Frosch
Hot water bottle eco 2.0 L woven fabric "Peru"
Eco hot water bottle with exclusive cover ""Peru"" made of colorful woven fabric in alpaca design. The fresh pattern mix and the elaborate plush application, as well as the sewn tassels make a good mood. Due to the chubby lining is also possible to use as a pillow. The cover is made of high quality, with zipper on the back, washable at 30 degrees, 100% polyester.
Eco hot water bottle Classic Comfort, ""Made in Germany"" , 2,0 Ltr, white, radiant design on both sides.
Size: approx. 19,5 x 31,5 cm, patented hot water bottle with safety closure, made of over 90% renewable raw materials, tested according to ASTM-D6866-12, without PVC and without softeners, phthalate-free and recyclable. Tested and monitored by independent accredited laboratories.
Hugo Frosch hot water bottles are high quality products that are in season all year round. Whether as a gift item for Valentine's Day, Mother's Day, birthday, be it for St. Nicholas or Christmas these gift ideas come from the heart and are always well received. In search of adorable children's hot water bottles or original gifts for all occasions, you will not find rubber hot water bottles at Hugo Frosch, but only heat dispensers made of the best thermoplastic, which will soothingly warm your loved ones. Because the possible uses of this durable and reliable product in everyday life are almost unlimited: for stomach aches, back problems, to help you fall asleep, to cuddle and to comfort you when you have small or big worries. Have fun with it!