I+M Calendula hand soap 250ml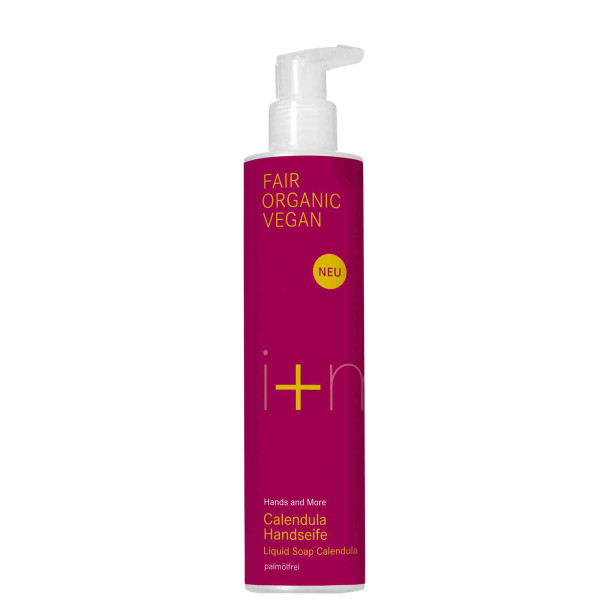 I+M

Calendula hand soap 250ml

Calendula hand soap 250ml

Thorough hand washing - but gently

Calendula Hand Soap cleans hands wonderfully thoroughly with mild coconut-based surfactants that are as gentle on the skin as they are environmentally friendly. Precious organic extracts soothe even stressed skin during daily hand washing - pH skin neutral, sulfate-free and palm oil-free.

Coconut-based surfactants, aloe vera and calendula

Coconut-based plant surfactants clean hands right down to the fingertips. Thus, Calendula Hand Soap deliberately avoids the use of palm oil. As mild washing substances, they not only clean the hands effectively, but also gently - and are also readily biodegradable. Meanwhile, fair trade aloe vera intensively moisturizes the skin.

A fine extract of calendula additionally soothes and regenerates even stressed skin by promoting cell renewal. Thus the marigold is also known and popular as a medicinal plant under its botanical name calendula. Calendula soothes irritations, protects the hands and leaves the skin feeling soft. The refreshing citrus scent of Calendula hand soap rounds off every hand wash.
Shipping, returns & packaging
Your order is ready for shipping within 24h
Secure shipping with DHL and FEDEX
Fast delivery to all EU countries and many other countries worldwide
Belladonna Beauty Deals
The current free articles. Please select on the shopping cart page
Ratings
Write an evaluation
Evaluations will be activated after verification.