DadoSens

SUN Sunscreen Stick SPF 50, 26 g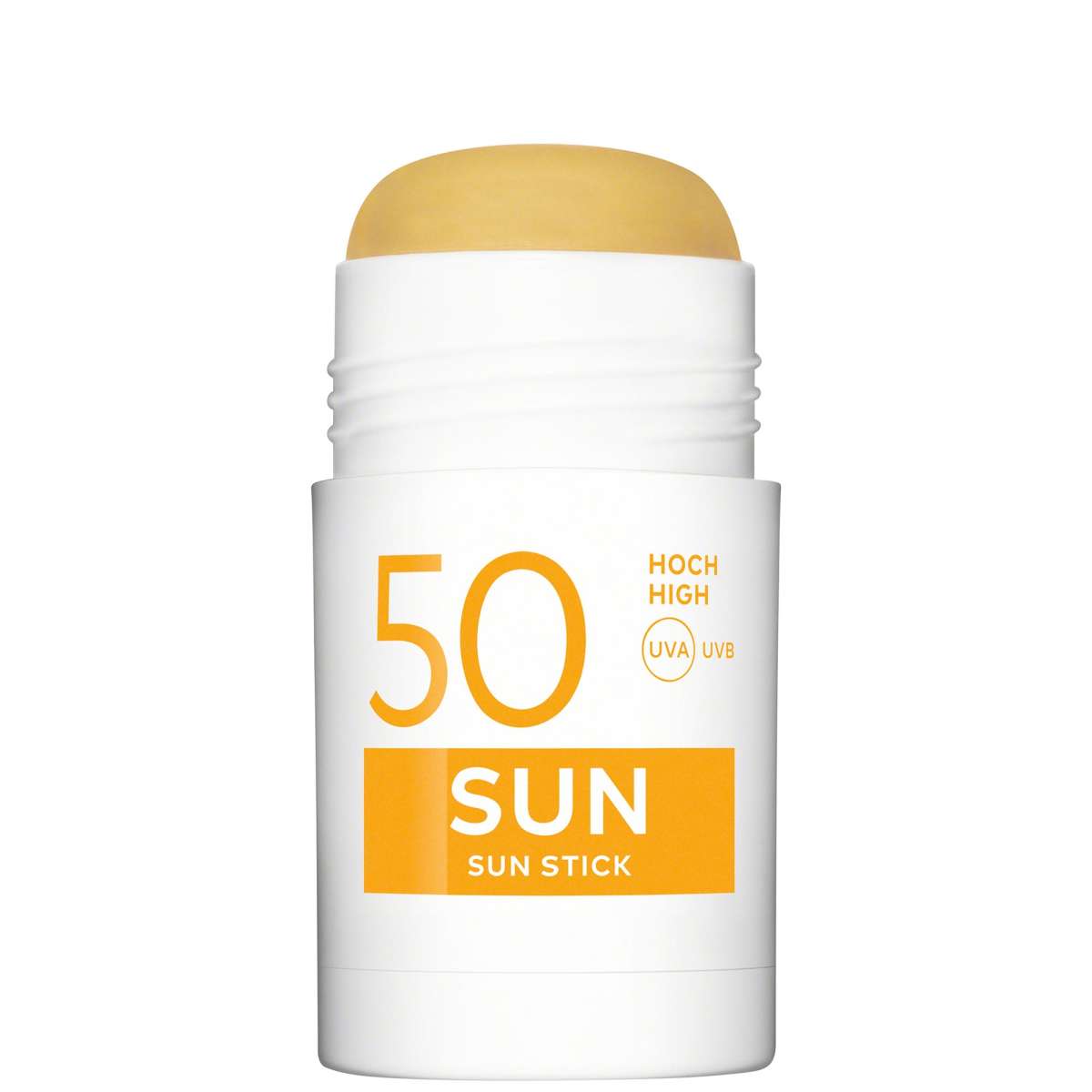 | | |
| --- | --- |
| Skin type: | Combination Skin, Dehydrated skin, Dry Skin, Mature Skin, Normale Haut, Oily Skin, Sensitive Skin |
| Your need: | Neurodermatitis, Redness | Rosacea |
| Vegan: | Yes |
| Perfume Free: | Ja |
DadoSens

SUN Sunscreen Stick SPF 50, 26 g
| | |
| --- | --- |
| Skin type: | Combination Skin, Dehydrated skin, Dry Skin, Mature Skin, Normale Haut, Oily Skin, Sensitive Skin |
| Your need: | Neurodermatitis, Redness | Rosacea |
| Vegan: | Yes |
| Perfume Free: | Ja |
DadoSens
SUN Sunscreen Stick SPF 50, 26 g
Apply generously to protect exposed skin areas from the sun. Do not apply to extensively injured skin. Avoid intense midday sun. Renew regularly, especially after bathing. Even sunscreens with high sun protection factors do not provide complete protection from UV rays. Protect babies and young children from direct sunlight. For babies and young children, use protective clothing and sunscreens with high SPF (SPF greater than 25). Water resistant. Innovative cell protection thanks to SymUrbanTM active ingredient. Permanent stains are possible in contact with textiles.
Shipping, returns & packaging
Your order is ready for shipping within 24h
Secure shipping with DHL and FEDEX
Fast delivery to all EU countries and many other countries worldwide
Belladonna Beauty Deals
The current free articles. Please select on the shopping cart page
Ratings
Write an evaluation
Evaluations will be activated after verification.