Lakshmi

Khol kajal Men cold 119C transparent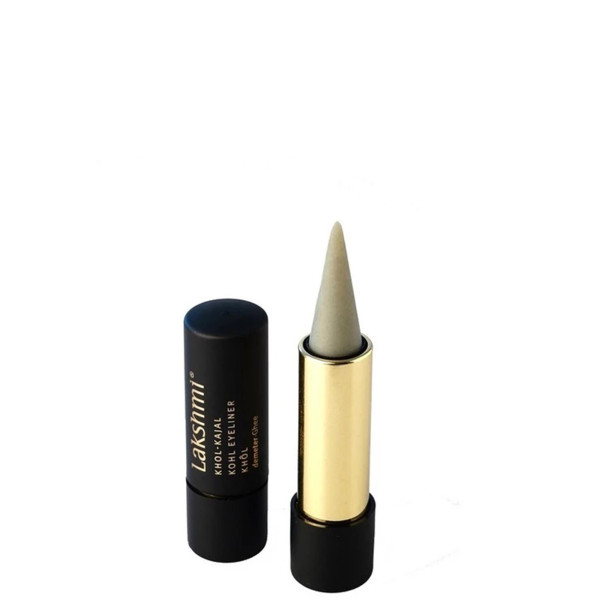 Lakshmi

Khol kajal Men cold 119C transparent

Lakshmi

Khol kajal Men cold 119C transparent

For thousands of years, women, men and children have used kajal as a natural eye care and make-up product. "Kajal" is the Indian name for carbon, which was originally obtained by burning ghee (Ayurvedic clarified butter) to fully develop its nurturing and protective effect on the eyes. Lakshmi produces the carbon for Khol Kajal from pure demeter ghee on its own premises in Hohenlohe.

Pure care through ayurvedic formula

Besides the ghee, it is natural oils, beeswax and carbon that have a cooling and clarifying effect on the eyes and make them shine. Ayurvedic Kajal by Lakshmi do not contain any preservatives, their content of organic and biodynamic ingredients is certified and regularly checked by Demeter.

Gentle protection against environmental influences

Khol Kajal by Lakshmi support and relieve your eyes, as the carbon with its binding effect ensures that dust, pollen and other particles are coated and flushed out with the tear fluid. At the same time, the dark color of the carbon protects against excessive light exposure.

Cooling freshness through camphor

In various Lakshmi Kajals, the term Cold refers to the pleasantly cool camphor content in the pencil. Purified, natural camphor not only has a disinfecting effect, but also prevents inflammation. Red veins disappear due to the astringent effect, making the eyes appear whiter and radiant again.

Khol Kajal by Lakshmi have been designed for the waterline. This allows the ingredients to be absorbed by the eye and ensures the necessary production of tear fluid. The carbon used, which we make from Ayurvedic ghee, is of priceless quality and Demeter certified. It binds toxins and impurities so they cannot enter the eye, as well as bacteria and viruses.

It is not recommended to use outside the lash line as the Khol pencils are softer and do not hold as well on the skin. For a black line directly on the lid, we recommend the Color Kajal Deep Black No. 209 or 209C or the Black Eyeliner. These products contain more hardening wax and are suitable to define the eye shape.
Shipping, returns & packaging
Your order is ready for shipping within 24h
Secure shipping with DHL and FEDEX
Fast delivery to all EU countries and many other countries worldwide
Belladonna Beauty Deals
The current free articles. Please select on the shopping cart page
Ratings
Write an evaluation
Evaluations will be activated after verification.