Frosch

Hot water bottle classic 1.8 L knitted cover pastel blue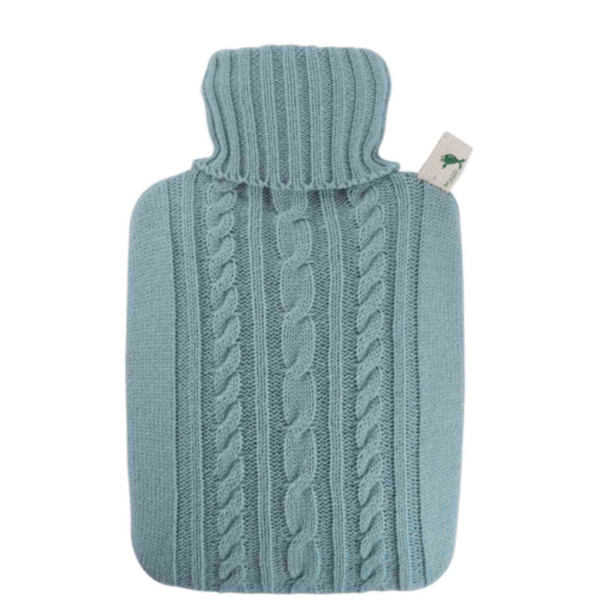 Frosch
Hot water bottle classic 1.8 L knitted cover pastel blue
Tasteful and timeless
Here the classic hot water bottle shows its elegant side. In a noble knitted cover with cable pattern, this high-quality warmer also convinces visually all along the line.
The hot water bottle is in a high-quality knitted cover with cable pattern, pastel blue. Cover washable at 30 degrees, 100 % polyester.
Hot water bottle classic, "Made in Germany", 1,8 ltr., lamella structure on both sides.
Size: approx. 25 x 19.5 cm. With XL holding tab for safe filling.
Thermoplastic, phthalate-free, tested and monitored by independent accredited laboratories.
Manufactured in accordance with British Standard BS 1970:2012"