Acca Kappa

White Moss Body Lotion, 300ml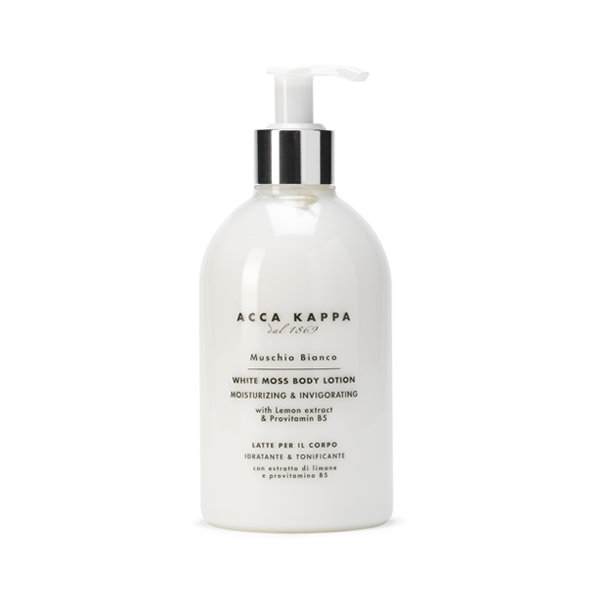 Acca Kappa
White Moss Body Lotion, 300ml
Body lotion with Lemon extract and Provitamin B5. An emulsion rich in antioxidants; leaves skin feeling silky-soft.

The White Moss scent surrounds the body with the fragrance and freshness of an Italian spring. A harmonious blend of sweet, sensual notes; light wood, amber and musk.An elegant range of products for men and women created with a delicate, refined selection of natural ingredients. A contemporary classic by Acca Kappa.

A soft, creamy, moisturising emulsion pleasantly scented with the White Moss fragrance. It contains Lemon extract, known for its invigorating and vitalising properties, and provitamin B5 with calming, soothing and skin-treating activity. It also contains an important mixture of tocopherols, soy lecithin and vitamin C with considerable antioxidant properties.

Directions: Every day and more than once a day if necessary, after showering, bathing or sunbathing, apply the cream all over the body with circular movements until fully absorbed.