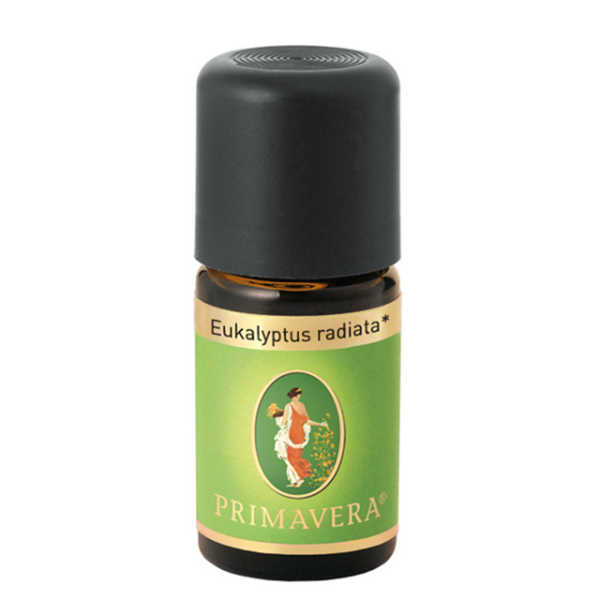 Primavera

Eucalyptus Radiata Oil, 5 ml

Prices incl. VAT plus shipping costs

Order number: 4086900102200

Ready to ship today,
Delivery time appr. 1-3 workdays

Eucalyptus Radiata Oil, 5 ml

An Invigorating Oil
Take a deep breath. Fresh, camphor-like Eucalyptus improves receptiveness and inspires clear thinking. It is refreshing, uplifting and purifies the air. It can be used in a diffuser, for the sauna, inhalation (1-2 drops only) and to purify the air (especially in the cold season). Use in cosmetics for skin impurities and compresses with healing earth and Eucalyptus. Often used for coughs, colds, sinusitis, sore throats, infections, skin infections, bronchitis and rheumatism.
Shipping, returns & packaging
Your order is ready for shipping within 24h
Secure shipping with DHL and FEDEX
Fast delivery to all EU countries and many other countries worldwide
Belladonna Beauty Deals
The current free articles. Please select on the shopping cart page
Ratings
Write an evaluation
Evaluations will be activated after verification.