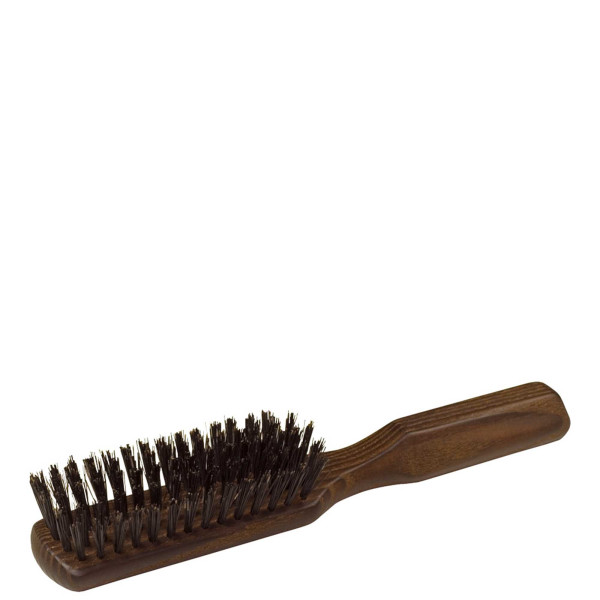 Redecker

Thermoesche hairbrush, 5 rows

This product is currently not available.

Thermoesche hairbrush, 5 rows

elongated

oiled thermowood hard black boar bristle 5 rows

size: 20,5 cm

Thermowood: Wood changes its molecular structure by a kind of "baking" at high temperatures in such a way that the wood sugar caramelizes and thus closes the pores. Due to the heat effect, the wood gets a noble, dark colouring and is henceforth called thermowood. The wood can then absorb little or no moisture and becomes practically impervious. Now it is ideal for all products in the area from the bathroom to the sauna, where wood is constantly exposed to high humidity.
Shipping, returns & packaging
Your order is ready for shipping within 24h
Secure shipping with DHL and FEDEX
Fast delivery to all EU countries and many other countries worldwide
Belladonna Beauty Deals
The current free articles. Please select on the shopping cart page
Ratings
Write an evaluation
Evaluations will be activated after verification.