Angel Minerals

Baby Kabuki for Rouge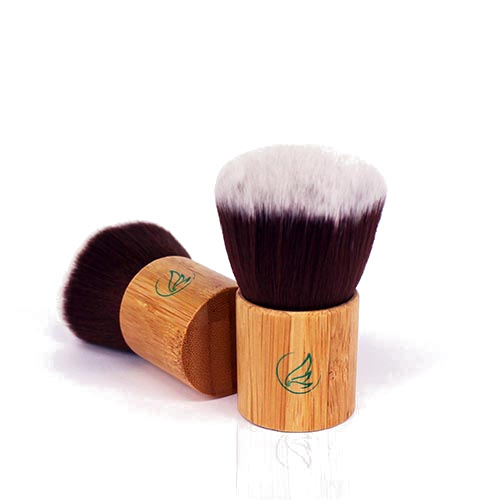 Angel Minerals

Baby Kabuki for Rouge

Angel Minerals

Baby Kabuki for Rouge

Kabuki Bamboo

Thick, very fine special brush for the application of Mineral Foundation. Always use a Kabuki to apply mineral make-up.
Enjoy his daily strokes! It's incredibly pleasant.

Make-up tips / Application

Put about a pinch of Foundation in a small bowl (e.g. our ceramic bowls) and take up the powder with the Kabuki. Stir in the bowl until the whole powder is in the brush. It must be worked in so well that it is not particularly thick at any point of the brush. You can tap the Kabuki several times at the edge of the bowl and then pick up what is still crumbling out again.

Because the mineral powder is so fine (without containing nanoparts), it is not possible to use a conventional brush. It must be a Kabuki and it should have a good quality, just as you can buy it from us.
Shipping, returns & packaging
Your order is ready for shipping within 24h
Secure shipping with DHL and FEDEX
Fast delivery to all EU countries and many other countries worldwide
Belladonna Beauty Deals
The current free articles. Please select on the shopping cart page
Ratings
Write an evaluation
Evaluations will be activated after verification.