Frosch

Hot water bottle classic 1.8 L animal fur look white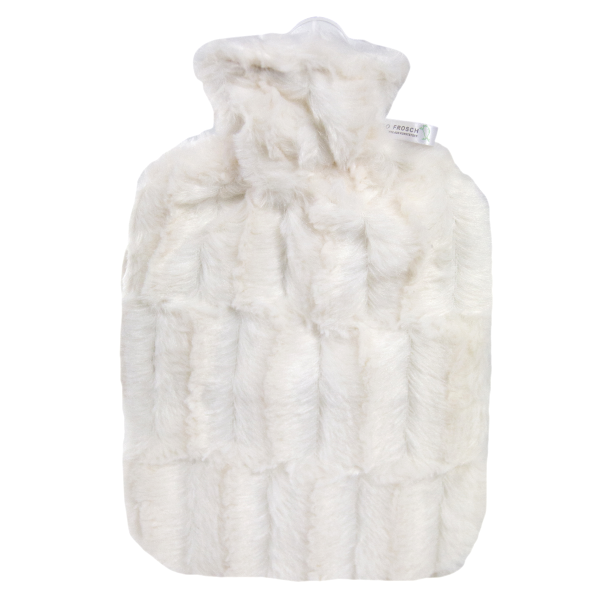 Frosch
Hot water bottle classic 1.8 L animal fur look white
Extravagant and velvety soft with fleece cover in animal fur look.
Wrapped in this wonderfully delicate high pile microfiber material, the classic hot water bottle invites you to relax for body and soul.
The hot water bottle is in a wonderfully fluffy cover made of extra-soft, high-quality microfiber material in animal fur look, white, with inner lining. Cover washable at 30 degrees, 100 % polyester.
Hot water bottle classic, "Made in Germany", 1,8 ltr., lamella structure on both sides.
Size: approx. 25 x 19.5 cm. With XL holding tab for safe filling.
Thermoplastic, phthalate-free, tested and monitored by independent accredited laboratories. Manufactured in accordance with British Standard BS 1970:2012"