Frosch Hot Water Bottle Classic white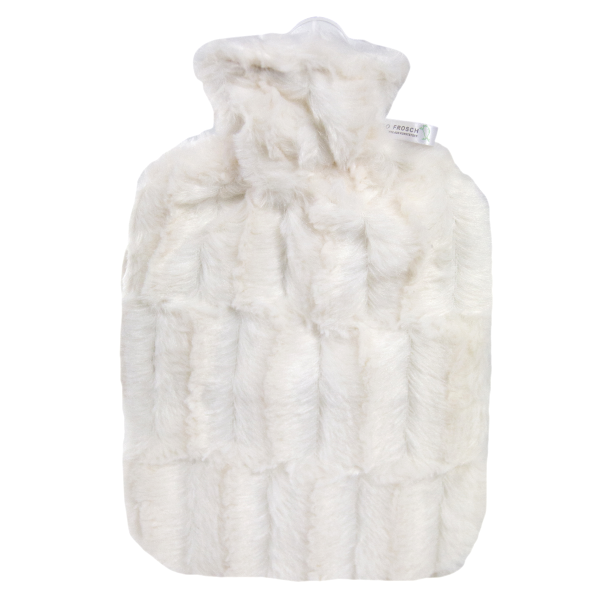 particularly suitable for

This product is currently not available.
Frosch
Hot Water Bottle Classic white
Classic hot water bottles and trendsetters from Hugo Frosch
Extravagant and velvety soft with fleece cover in animal fur look. Wrapped in this wonderfully delicate high-pile microfibre material, the classic hot-water bottle invites relaxation for body and soul.
"Established products" and "trendy products" are only opposites at first glance, because the top sellers from the Hugo Frosch hot water bottle line are always available in the current colours of the season and wrapped in extra fluffy designer covers.
Original Hugo Frosch Classic hot water bottles are quality products "Made in Germany" that are tested for safety and harmful substances, and comply with the high standards of the British Standard 1970:2012.
They have an XL retaining tab for safe filling and a capacity of 1.8 litres. They are made of high-quality thermoplastic and are phthalate-free, recyclable and odourless. The popular classics have an optically appealing lamellar structure and are available in many attractive colours.
Hot water bottle covers: attention-getting and timeless
A hot water bottle only becomes a favourite companion through all situations in life with the right cover. All of our covers can be washed so that you can enjoy them for as long as possible.

Coating: Made of extra-soft microfibre material in animal fur optic, 100 % polyester, purple-silver, removable and washable at 30°C, with soft lining.
particularly suitable for