FLORASCENT

Jasmin Aroma Spray, 15ml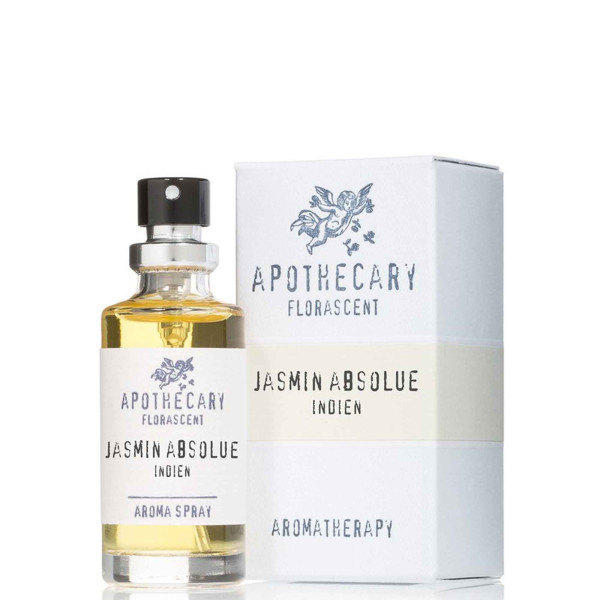 FLORASCENT

Jasmin Aroma Spray, 15ml

€1,326.67 * / 1 Liter

Prices incl. VAT plus shipping costs

Order number: 4260070286643

Ready to ship today,
Delivery time appr. 1-3 workdays

FLORASCENT

Jasmin Aroma Spray, 15ml

Jasmine Aroma Spray

Origin:
Jasmine grandiflorum
Jasmine Absolue is produced by steam distillation of the flowers.
Provenance: India

Operating principle:
Jasmine is known for its aphrodisiac and stimulating effect.

Suggested combination:
Jasmine combines particularly well with Rose, sandalwood and clary sage

Aromatherapy is part of herbal medicine and refers to the controlled application of essential oils with the aim of strengthening health and positively influencing body, mind and soul.


Due to its safe application concentration, AROMA SPRAY can be sprayed directly onto the skin. For optimal development and perception, spray the fragrance into the palms of your hands or on your pulse, fold your hands and breathe it in slowly and deeply.

Allow yourself a breather, close your eyes and simply switch off. Enjoy the effect of the fragrance, to get some new energy for the day. Be it in the morning, during the day or in the course of the evening. Or simply if you want to experience the pure fragrance. Follow your inner need and enjoy the AROMA SPRAYS as soon as you feel that support would do you good.

The AROMA SPRAY is a good companion during a head, neck and foot massage. For the aromatisation of living spaces, the AROMA SPRAY can be sprayed several times into the air, depending on the desired intensity of the fragrance.
Shipping, returns & packaging
Your order is ready for shipping within 24h
Secure shipping with DHL and FEDEX
Fast delivery to all EU countries and many other countries worldwide
Belladonna Beauty Deals
The current free articles. Please select on the shopping cart page
Ratings
Write an evaluation
Evaluations will be activated after verification.